Bonfire Night:
10 лучших мест в Лондоне, чтобы полюбоваться фейерверками
Хотите попасть на одни из лучших фейерверков своей жизни? Отправляйтесь в Лондон на мерцающую, искрящуюся и музыкальную Bonfire night.
Bonfire Night (Ночь костров), известная также как Fireworks Night (Ночь фейерверков), известная также как Guy Fawkes Night (Ночь Гая Фокса) знаменует собой годовщину  заговора с целью взорвать здание парламента в 1605 году.
Празднуется она с 1 по 5 ноября (remember, remember the fifth of November).  Зажигаются костры, на которых сжигаются чучела, известные как guys, а небо освещается красочными фейерверками. Это также время, когда можно насладиться традиционной едой и напитками, а также музыкой, развлечениями и мероприятиями для всей семьи.
Где отмечать Bonfire Night?
Ответом на этот вопрос послужит наш рейтинг лучших мест в Лондоне, где можно посмотреть фейерверки на Bonfire Night.
Alexandra Palace goes all-out for Guy Fawkes Night – this year's event is a full two-day festival. Celebrations include two extravagant fireworks displays; plus there's a German beer shindig and an ice rink, and a huge street-food market with at least some of London's best food and drinks purveyors.
go all-out – напрягать все силы
a German beer shindig – шумная вечеринка с немецким пивом
an ice rink – каток
food and drink purveyors – продавцы еды и напитков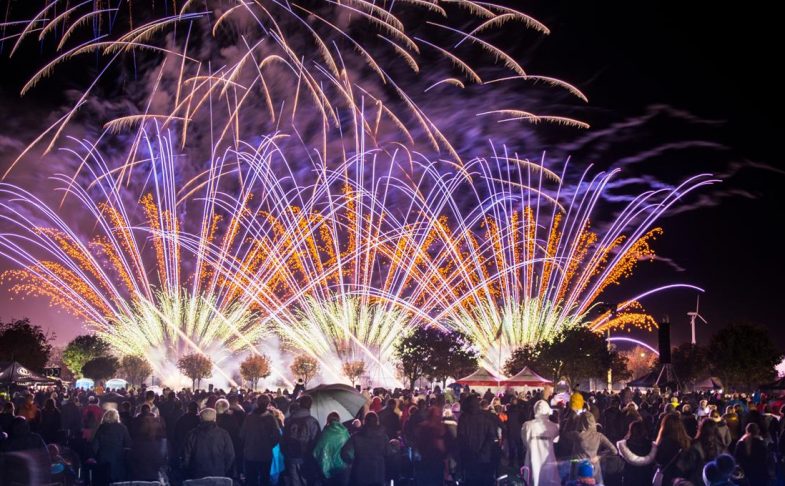 One of London's best fireworks displays, with a different theme every year, and possibly some performances by local groups before the explosions really kick off. It's so all-inclusive here in Hackney that a) it's free and b) they barely even acknowledge Guy Fawkes. Watch it, then make a break for a local pub.
explosions kick off – взрывы (фейерверки) начинаются
make a break – сделать перерыв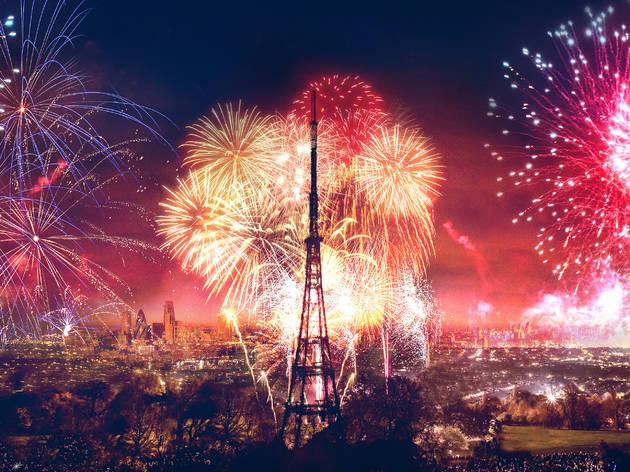 This show includes not one but two firework displays – one for younger ones and the second, bigger and bolder display, for the adults. There will be food and drink available to purchase at the venue.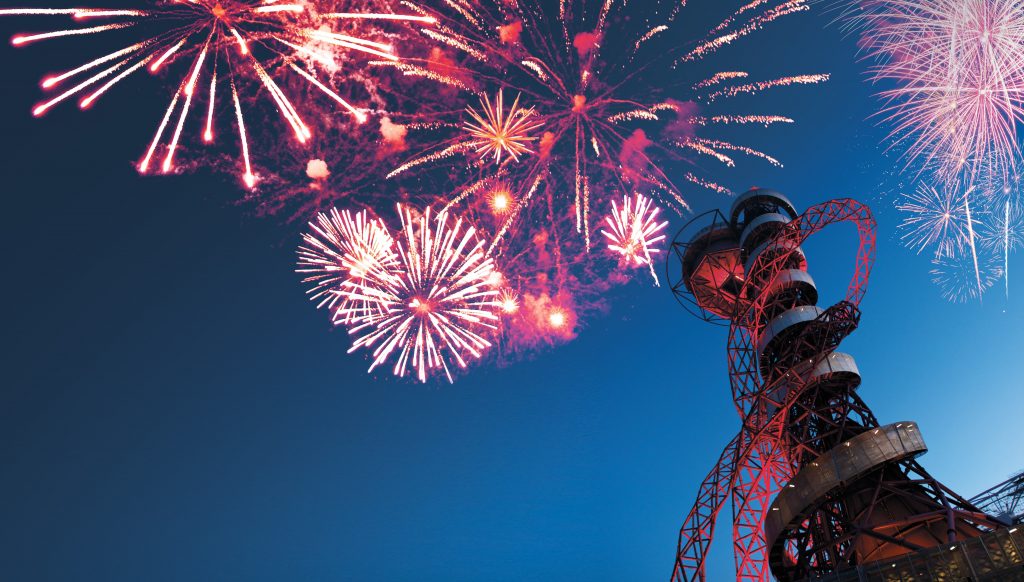 Stay warm and dry while watching London's stunning fireworks displays from 80m in the air! This special evening opening of the ArcelorMittal Orbit combines beautiful views of the city at night, with a bird's-eye view of rockets, starbursts and aerial displays.
Each ticket comes with a free drink – choose from a Bonfire Night-inspired cocktail or mocktail, or beer, wine, spirits or a soft drink – and there will also be a pay bar. 
stunning fireworks – потрясающие фейерверки
a bird's-eye view of – вид с высоты птичьего полета
mocktail – безалкогольный коктейль
spirits – крепкие алкогольные напитки
a soft drink – газировка
a pay bar – платный бар (в отличие от бесплатного)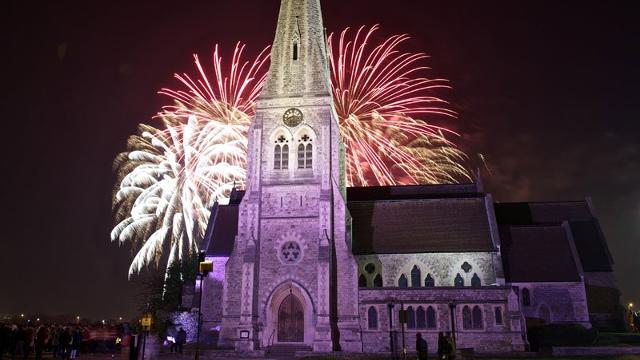 Blackheath Fireworks is the buzziest display in South-east London, with crowds in excess of 100,000 and so many fireworks that locals complain. It's gloriously free of charge – not least because ticketing such a massive expanse of grass would require security of Glastonbury-level proportions. There are food-and-drink stalls and a funfair, but given the size of the crowd, BYOB is probably a wise option.
buzzy display  – шумное представление
in excess of – более чем
free of charge – бесплатно
a massive expanse – огромное пространство
food-and-drink stalls – палатки с едой и напитками
a funfair – ярмарка
BYOB = bring your own booze – принести свой алкоголь
a wise option – мудрое решение
This Guy Fawkes Night, Wandsworth Council will be turning out for a fireworks display and bonfire that is lit from 7.30pm. The main display kicks off half an hour later.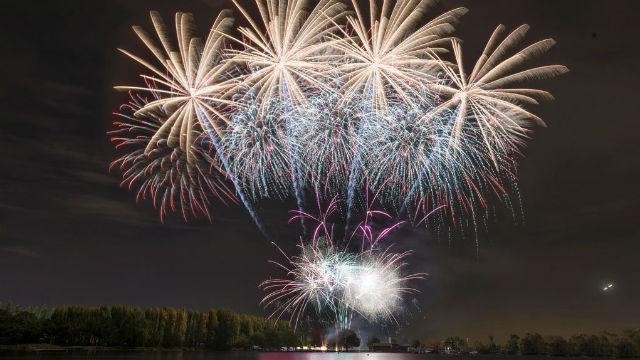 South London presents an evening of fun and games in Wimbledon park. With not just one, but two bonfires (the first at 6.30pm and the second at 8.15pm) and two firework displays you are bound to have a banging time. As per usual, there will also be a funfair for the kids, plus food and refreshments throughout the evening.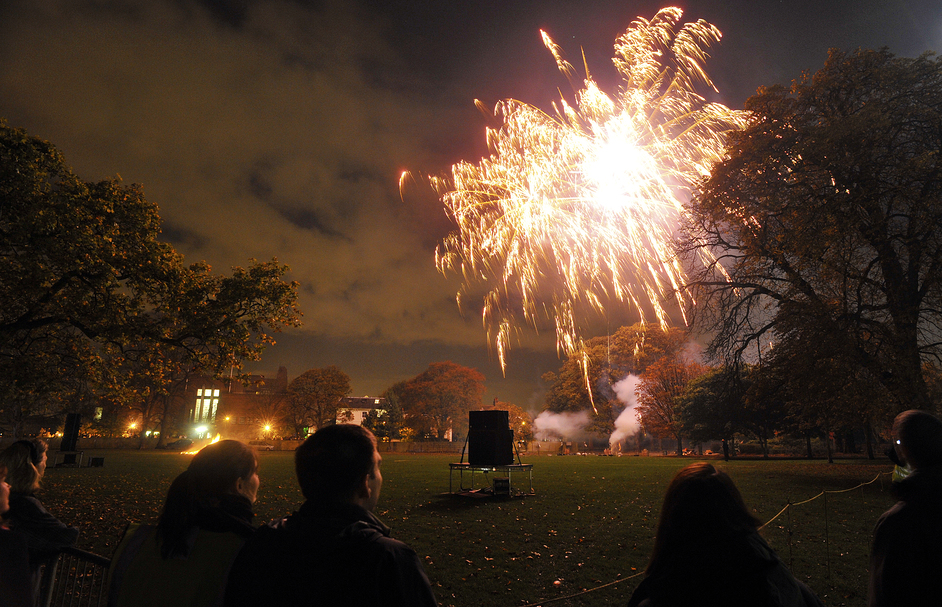 Head for the bright lights of the funfair and food stalls, before hot-footing it to local pubs The Anglesea or Andover Arms.
Southwark Fireworks Night draws in the crowds every year and is one of the largest displays in the city. With a setting along the south bank of the river Thames, food and drink and plenty of entertainment, it's a great place to experience your first Bonfire Night fireworks display in London. 
draw in the crowds – привлекать толпы
a setting – обстановка
along the south bank of the river – вдоль южного берега реки
Wrap up warm to watch the spectacular fireworks show light up the night sky and enjoy the funfair.
You'll also find a variety of food stalls and a bar serving a range of drinks, including mulled wine and cider. 
mulled wine – глинтвейн
spectacular fireworks – зрелищные фейерверки
wrap up warm – заворачиваться, укутываться в теплую одежду